What is Level Editor? Well, its a Level Editor. You can basicly use your imagination imagine anything you want, and put it down into a "Level" in Cobalt.
Can you just tell us how to get this damn thing to work?
Well, in the menu, go to the editor, and press enter. Congrats, you just did your very first thing in editor! Open it :).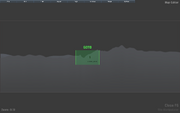 Here are some useful keyboard commands: Holding down G= Letting your view go to a diff rent location
Pressing T= Opens up Item menu (Alternate menu with SHIFT+T)
F5= test Map
SCROLL (With mouse)= Zoom +/-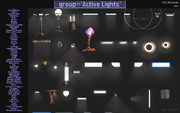 Advanced Tutorial's & more will come soon!
All items (1)